OSHA Imposed the Maximum Penalty in Death of "Walking Dead" Stuntman John Bernecker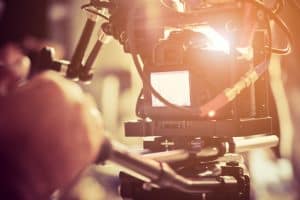 Last week, the U.S. Department of Labor's Occupational Safety and Health Administration (OSHA) imposed a fine of $12,675, the maximum amount allowable under federal law, to Stalwart Films LLC, for "failure to provide adequate protection from fall hazards." On July 12, 2017, veteran stuntman John Bernecker fell 20 feet onto a concrete floor while filming a scene in "The Walking Dead." John was placed on life support, but ultimately succumbed to his injuries.
John's mother, Susan Bernecker, issued a statement following the release from OSHA:
"There are no words to describe the loss of my son, John, who was a highly professional, veteran stuntman with a remarkable passion for life. He was very respected and loved in the film industry. This tragedy has changed our family forever and has left us with many questions that deserve answers. I intend to seek justice for John and to ensure that no other parent with a child working in the film and television industry suffers this kind of heartbreak."
Creating a safer environment for industry workers
Susan Bernecker retained Harris Lowry Manton LLP's partner Jeff Harris, to help her seek justice for her son, John. Mr. Harris recently represented the parents of camera assistant Sarah Elizabeth Jones, who was fatally injured while filming the movie Midnight Rider. He hopes that the John Bernecker case "will elevate safety standards in the film and television industry so that stunt-related tragedies can be avoided in the future."
OSHA Atlanta Regional Administrator Kurt Petermeyer expressed a similar sentiment in the release, saying: "This tragedy should serve as a wake-up call for the entertainment industry. The entire industry needs to commit to safety practices for actors and stunt people involved in this type of work."
John Bernecker, a highly professional stunt actor who appeared in more than 100 productions, was fatally injured on the "Walking Dead" set in Senoia, Ga. The OSHA citation recommends that, for future stunt falls, the film company do any and/or all of the following:
Reduce the distance the actor has to fall
Use an appropriate free-fall catch system
Provide spotters equipped with additional safety equipment
Hire an independent safety specialist to assess the potential hazards associated with each proposed stunt and develop appropriate risk reduction strategies
Require personal protective equipment
Utilize a restraint and deceleration system
Any one of these options could have saved John Bernecker's life.
We are proud to represent Susan Bernecker in her quest for justice for her son John and in her search for answers surrounding his tragic death. At Harris Lowry Manton LLP, we always fight to hold the responsible parties accountable for their actions. To learn more about our services, or to schedule a free consultation with an experienced Georgia wrongful death lawyer, please fill out this contact form. You can also call our offices directly: 404-961-7650 in Atlanta, or 912-651-9967 in Savannah.
Related Wrongful Death Articles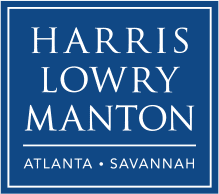 Harris Lowry Manton LLP is a dedicated full-service trial law firm. Our Georgia personal injury lawyers fight for the injured throughout every step of the legal process. We explain how litigation works from the moment you come into one of our offices in Atlanta or Savannah until your case is solved. Our legal team has achieved remarkable success because we leave no stone unturned when investigating our client' claims and what should have been done to prevent their injuries. We file claims against all responsible parties — not just the most obvious one.
Read more about Harris Lowry Manton LLP.