Avoiding Ferry Boat Accidents in Georgia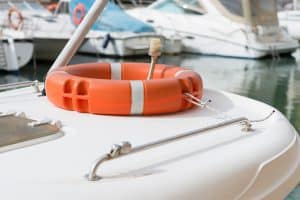 The summer is fast approaching, and everyone is ready to get out and enjoy the numerous waterways Georgia has to offer. Whether you're enjoying a Savannah boat cruise or a dolphin tour around Tybee Island, the rivers will be filled with tourists and residents enjoying all that our state has to offer. While fun is the main goal of these aquatic adventures, safety is equally important. Improper operation or mechanical defects can lead to serious accidents and severe injuries for everyone on board.
With so many beautiful islands on the Georgia coastline, ferryboats are extremely popular modes of transportation. These common carriers transport passengers between the mainland and the island for a fee. They are a fun and convenient way to get to areas of the state that the average person may find otherwise inaccessible. However, ferryboats also come along with some significant risks, particularly if not operated in a reasonable manner.
The potential severity of a ferry boat accident
When ferryboat accidents occur, they can be devastating, as evidenced by some of these news-making incidents:
In 2013, a Philippines ferry accident resulted in the deaths of more than 100 people.
In 2013, a New York City ferry accident resulted in serious injuries to 85 passengers.
Ferryboat accidents can be particularly violent because they often involve an impact that throws passengers' bodies into the air. These vessels routinely do not require any type of passenger restraints, and there are often numerous people on board at one time. Factors like overcrowding, improperly secured cargo, and insufficient safety measures can also increase the level of injury to passengers on board. Victims of ferryboat accidents commonly suffer from broken bones, lacerations, traumatic brain injuries, and internal injuries.
Why do ferryboat accidents occur?
There are numerous potential causes of these horrific accidents, and a number of parties may be to blame for resulting injuries. Some of the most common causes include:
Improper maintenance of the ferryboat. As with any common carrier vehicle, boat owners and operators have a duty to maintain the vessel in reasonably safe working order. This includes regular maintenance and repairing problems as they occur. Failure to meet this duty can lead to serious injury-causing events.
Inexperienced operators. Ferryboat operators need to be adequately prepared and experienced in handling the boat. While this is a constant standard, it becomes painfully clear in circumstances of poor weather or other dangerous conditions. An inexperienced operator may not know how to properly respond in emergencies, which can further exacerbate the situation.
Reckless or negligent operation. Some accidents are caused by the reckless or negligent behavior of the ferryboat operator. Traveling at excessively high speeds, texting on the job, and operating the vessel while intoxicated are all examples of risky behavior on the part of the ferry boat operator.
If you or a family member was injured while on a ferryboat, trust the experienced Georgia ferry accident attorneys of Harris Lowry Manton LLP. We can be reached through our contact form, or by calling us at 404-961-7650 in our Atlanta office, or in Savannah at 912-651-9967.
Related Mass Transit Accident Articles
Harris Lowry Manton LLP is a dedicated full-service trial law firm. Our Georgia personal injury lawyers fight for the injured throughout every step of the legal process. We explain how litigation works from the moment you come into one of our offices in Atlanta or Savannah until your case is solved. Our legal team has achieved remarkable success because we leave no stone unturned when investigating our client' claims and what should have been done to prevent their injuries. We file claims against all responsible parties — not just the most obvious one.
Read more about Harris Lowry Manton LLP.