Why So Many Vehicle Recalls in Recent Years?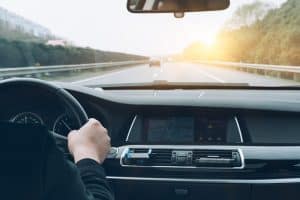 In 2016, the car industry was the subject of a record number of vehicle recalls – with some 53 million vehicles affected in total. The recall numbers for 2014 and 2015 were 51 million and 51.2 million, respectively. The large volume in recent years was in significant part due to the far-reaching Takata airbag issue that eventually led to the bankruptcy of the Japanese company.
The Takata recall is going happening. In early January, the company announced another 3.3 million recalls of the following cars from 2009, 2010 and 2013:
Honda
Toyota
Audi
BMW
Daimler Vans
Fiat Chrysler
Ford
General Motors
Jaguar-Land Rover
Mazda
Mercedes-Benz
Mitsubishi
Nissan
Subaru
Tesla
As of December, recalls for 2017 only reached a little over 28 million vehicles with Fiat Chrysler, Honda, Ford, Hyundai and BMW at the top of the list. The latest estimates now put the total at 69 million inflators in 42 million vehicles.
Takata is not the only company to issue additional recalls over the last year. So, what is causing more cars to be recalled now?
Increased monitoring and pressure from advocacy groups
Consumer advocacy groups have also weighed in on numerous cases involving the discovery of automotive defects and subsequent actions or inactions taken by automakers and regulatory agencies. These groups have made the public aware of settlements and agreements between regulators and manufacturers, as well as penalties assessed against the manufacturers, they feel are less than adequate for the protection of the public interest.
Greater oversight by NHTSA
The Department of Justice and NHTSA have increased their oversight of automobile manufacturers. The government is pressuring automakers more than ever to order recalls. The Congress along with pressure from the media has put NHTSA on the hot seat for not catching signs that would have warranted a recall much earlier – case in point: the faulty ignition switches issue with GM vehicles. Therefore, NHTSA is acting with greater vigilance to move quickly when defects are discovered.
Increased car sales
Vehicle recalls have also increased over time due to the resurgence of the auto industry in the wake of the Great Recession that began in 2008. In the years following that economic downturn, specifically in 2015 and 2016, sales of automobiles in the U.S. hit all-time records – and these years also saw record numbers of recalls.
The considerable increase in the number of vehicles under recall for a faulty component or software issue is in part due to the proliferation of common suppliers and parts which are used across numerous car models and manufacturers. Therefore, when a failure is discovered with a part or system, a large number of vehicles are affected simultaneously.
If you are the victim of a defective product or component in your vehicle, our Georgia product liability attorneys at Harris Lowry Manton LLP understand how product liability litigation works. We have the skills and experience to maneuver your claim within the legal system for the best result possible on your behalf. For professional representation, phone our office in Atlanta at 404-961-7650 or in Savannah at 912-651-9967. Alternatively, email us through our contact form.
Related Auto Defect Articles
Harris Lowry Manton LLP is a dedicated full-service trial law firm. Our Georgia personal injury lawyers fight for the injured throughout every step of the legal process. We explain how litigation works from the moment you come into one of our offices in Atlanta or Savannah until your case is solved. Our legal team has achieved remarkable success because we leave no stone unturned when investigating our client' claims and what should have been done to prevent their injuries. We file claims against all responsible parties — not just the most obvious one.
Read more about Harris Lowry Manton LLP.