Fire at an Outback Steakhouse in Savannah Leaves Three People Injured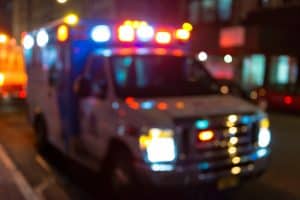 A van crashed into the Outback Steakhouse in Savannah on Friday, February 16th and caused a fire, according to news reports from WSAV.com. Seven people suffered injuries and were taken to the Augusta Burn Center for treatment. A spokesperson from the burn facility initially reported that the owner of the restaurant was in good condition, while another employee had surgery and was in critical condition.
The fire was caused by a gas leak, which occurred because of the crash. The driver of a van ran a stop sign and crashed into the kitchen area of the restaurant just before 7:00 pm, causing the gas line to rupture and a portion of the ceiling to collapse. In a story in Savannah Now, the police report that the driver of the van lost consciousness prior to crashing into the restaurant. There were no details about the cause of the driver's loss of consciousness.
Burn injury prevalence and prognosis: the good news and the bad news
The National Institutes of Health (NIH) reports that the number of burn fatalities in the U.S. has declined dramatically, to about 3,800 per year, and even people with burns over 90% of their body have a much higher rate of survival (although they often have permanent impairments). About 50% of burn patients are treated in specialized burn treatment centers, and most hospitals have trauma teams that can address burn injuries and other traumatic injuries. The NIH reports that advances in bioengineering and cell culturing techniques have allowed scientists to grow replacement skin based on a patient's own tissue, which allows a more natural healing process and a greater return to function, and less scarring than standard wound dressings.
Despite the decreasing number of burn fatalities, however, the number of people who sustain burns is still incredibly high. The American Burn Association estimates that 486,000 burn injuries received medical treatment in 2016 in the U.S. The data for this estimate was derived from federal surveys of hospital admissions and emergency room visits. Of the total number of burn injuries, 400,000 required hospitalization with 30,000 being admitted to burn centers.
If the accident or incident that caused your burn injury was a result of the negligence of another person, one of our burn injury lawyers in Atlanta or Savannah can help. We work to recover compensation for the expenses that you have incurred, and for the pain, suffering and emotional distress that were a result of your injury.
You will find the legal help you need at Harris Lowry Manton LLP when you have suffered a severe burn injury in Georgia. Our burn attorneys in Atlanta and Savannah have the knowledge and experience to advocate on your behalf effectively. To set up a free consultation, complete our contact form or please call 404 -998-8847 (Atlanta office) or 912-651-9967 (Savannah office).
Related Burn Injury Articles
One of the nation's top trial attorneys, Jeff Harris is an award-winning litigator who handles high-profile, complex cases across a wide variety of practice areas. He excels at securing justice for clients who have been seriously injured or killed, holding responsible parties accountable for their actions as well as their negligence.
Read more about Jeffrey R. Harris here.