Tragic Fatal Shooting on Rust Set Still Under Investigation
Police are investigating the circumstances around a fatal accident on the set of the film Rust. According to initial reports, actor Alec Baldwin discharged a prop gun on set, hitting the Director of Photography, Halyna Hutchins, and injuring Director Joel Souza. Hutchins was airlifted to University of New Mexico hospital, where she was pronounced dead. Souza has been released from the hospital.
This is not the first time a prop gun has been the instrument of death on a film set. Actor Brandon Lee was killed when a prop gun, which was supposed to have blanks, discharged a live ballistic. Actor John-Eric Hexum died after placing a prop gun to his head and firing. The gun that killed Mr. Hexum did contain blanks, but the shot was still fatal.
Our hearts go out to Ms. Hutchins' loved ones. As attorneys who have represented families whose loved ones died on film and TV sets, including the families of camerawoman Sarah Elizabeth Jones and stuntman John Bernecker, we know firsthand how devastating these unexpected losses are, and how complex the investigations can be. We know that getting answers is not always easy and rarely quick. All of us at Harris Lowry Manton LLP are hoping Ms. Hutchins' family gets the answers to how this tragic accident happened and eventually closure for her loss.
Read More
Are prop guns really dangerous?
The words "prop gun" can be misleading, because people assume they are "fake" guns. In actuality, many prop guns are firearms that have been adapted to hold "blanks," a type of cartridge that contains gunpowder but typically not ballistics. As the BBC explains:
Blanks are used in the film industry to imitate live ammunition.
The reason they are so convincing is that blanks are essentially modified real bullets.
While the term "bullet" is commonly used to describe what is loaded into weapons, more properly it is a cartridge that is loaded: a self-contained ammunition package made up of a casing holding an explosive powder that when fired, blasts out a projectile, or bullet.
Blanks differ because although they use explosives they don't use a projectile.
As you can see, the only difference between a blank and live ammunition may be the missing projectile. Joseph Fisher, a prop master, told CNN that most blanks contain about 25-50% of the gunpowder load. However, "there will be gas, heat and air coming out of the weapon since there is gunpowder load present, 'and those can cause physical injury within 25 to 50 feet, depending on the load,'" he explained.
Partner Jeff Harris spoke with NBC News about gun injuries on movie sets. "You have a bunch of people on a set who may not know everything or what people are doing, and you put them together doing dangerous things, blowing things up, starting fires, with people working long hours," he said. "It surprises me that more of them aren't hurt more often."
Read Jeff Harris' interview with the Los Angeles Times – "How Hutchins' Death Has Become Another Rallying Cry for Film Set Safety."
How could live ammunition make it into a prop gun?
Police are still investigating how live rounds made it onto the set. Harris spoke with Reuters about the incident, pointing out that complacency can make movie and TV sets dangerous places. "You live in this fantasy land where you're fake shooting people and blowing things up," he said. It's easy to get into a false sense of complacency of 'Oh we've done this a million times.'"
Ultimately, if policies and procedures for safety are implemented and followed, prop guns should not be dangerous. Unfortunately, when tragic accidents such as this occur, it often means that proper procedures were not in place or were not followed. , "If crews follow basic safety precautions – no ammunition allowed, no guns directed at people, redundant checks to be sure chambers and barrels are clear – 'everybody should be fine. It just seems this is a pretty clear violation of basic firearm safety.'"
Who is to blame for what happened on the set of Rust?
This is what investigators are trying to determine. No charges have been filed so far, per multiple news sources, but that does not rule out foul play.
More likely, however, is that one or more of the following could be held liable, in addition to others:
The armorer. Also called the weapons master, the armorer is in charge of maintaining any prop weapons. If he or she does not follow safety protocols or fails to perform safety checks, he or she can be held liable. The head armorer for Rust had never served in that position before.
The production company. Film and TV sets are required to ensure the safety of their cast and crew. Failure to do so could make them liable for injuries or deaths.
The First Assistant Director. The First Assistant Director oversees safety protocols on set. NBC News is reporting that the AD on this production "had a history of unsafe practices." He could be named in a lawsuit if safety protocols were breached.
The manufacturer or the gun or the cartridges. If there was a defect in the gun or the cartridge, or if the retrofit of the gun was done improperly, the manufacturer could be held liable.
Harris Lowry Manton LLP knows the dangers of the film industry
Sadly, we know that on-site injuries and deaths are all too common, and that the lawsuits which ensue can take years to reach a jury verdict or a settlement. This is why families need to work with experienced attorneys after their loved ones are injured or killed on-set. Our experienced litigators represented the family of Sarah Elizabeth Jones, a camera assistant who was struck and killed by a train on the set of Midnight Rider. We also represented the family of John Bernercker, a stuntman who fell to his death on the set of The Walking Dead. We secured nearly $20 million in verdicts on behalf of those families. While the awards can never make up for the loss, or fix the pain they feel, they can ensure that there is accountability on film and television sets when something goes horribly wrong and get justice for the families.
Read More
Harris Lowry Manton LLP is recognized throughout Georgia for handling complex litigation arising from negligence on film and television sets. We fight to help protect future generations of production crew members, actors, stunt people, and others in the entertainment industry. If you have questions about our services, or wish to secure representation for your case, please fill out our contact form or call us today: 404.998.8847 in Atlanta, or 912.417.3774 in Savannah.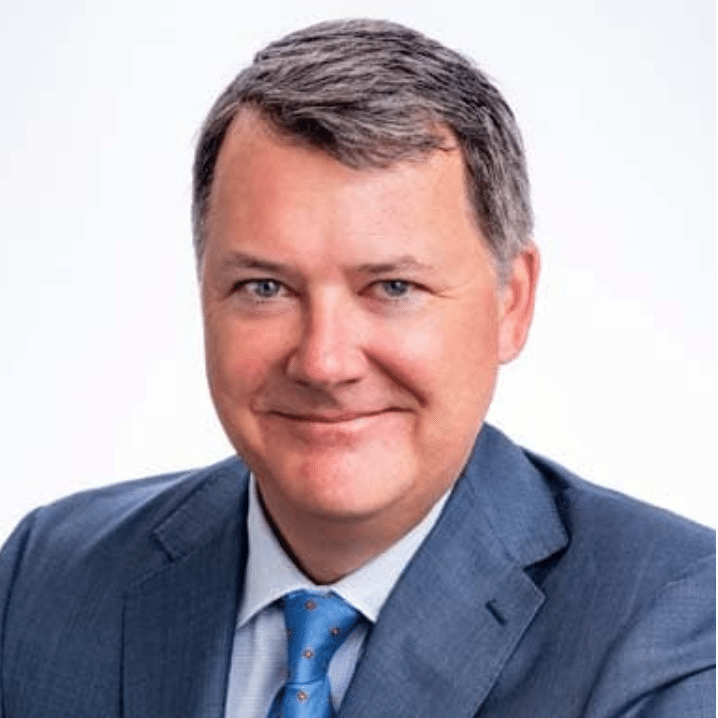 One of the nation's top trial attorneys, Jeff Harris is an award-winning litigator who handles high-profile, complex cases across a wide variety of practice areas. He excels at securing justice for clients who have been seriously injured or killed, holding responsible parties accountable for their actions as well as their negligence.
Read more about Jeffrey R. Harris here.